10 Tips for A More Organised Home
At times, the mess and current organisation system (or lack of) of our homes can sometimes seem overwhelming and stressful, especially when you're looking for that receipt for those shoes which you meant to return last week and today's your last day to get a full refund. Yes, those situations can be difficult enough, so the added pressure of not knowing where anything is or putting something in a safe place (but we all know that means you'll never find it again) is unnecessary.
It's true, sometimes a big clear out and mass re-organisation can do the trick. Especially in the current climate, when many of us are working from home most of the time or spending more time doing activities at home rather than out and about. If you are looking for some tips on organising, or rather re-organising, your home, read on to find out!
1. Create an effective filing system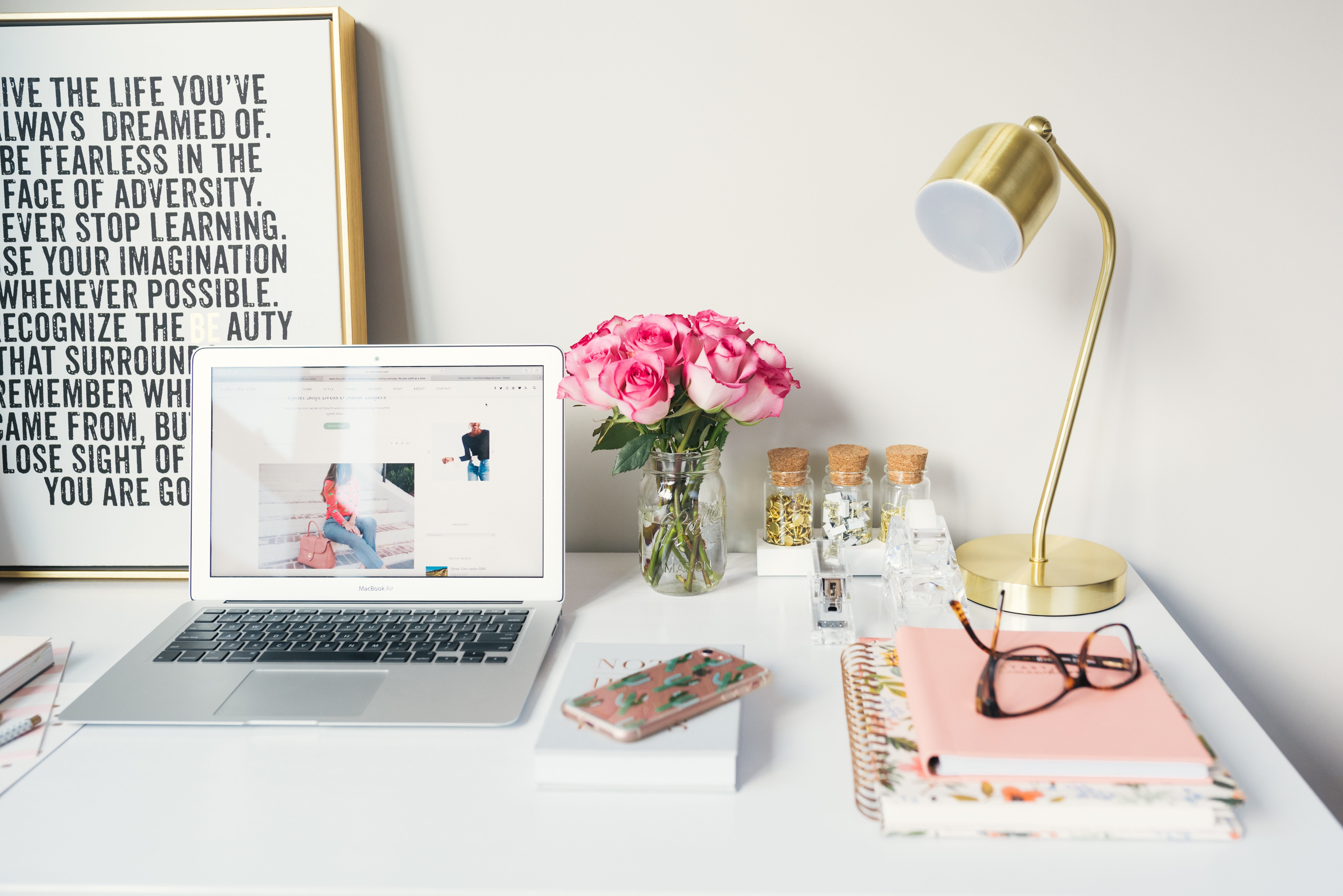 If you often find yourself in a bit of a muddle when searching for various documents, receipts, paperwork or other similar items, creating an effective filing system could be the trick for you. Of course, different filing systems and methods will work best for different people with different lifestyles, but you can discover what works best for you. One way to do this is get out all your paperwork, and sort it into sensible categories. Then, find some sort of paper organiser or something similar to keep each pile separate and voila! Now, just put necessary items in their allocated sections every time you get something new, and clear through this filing system once a month or so.
2.Take up a journal
It's worth reminding yourself that it's going to be hard to keep your home organised if you don't have your time management or general life under control in the first place. You see, you need to remember that, while maintaining an organised home doesn't take forever, it does require some of your time, as well. There is a huge variety of journals you could consider purchasing for yourself, in order to organise yourself and get everything together. On the other hand, you could consider creating yourself a bullet journal, which is something you should definitely have a look at if you find you have some spare time to unwind every night.
3.Invest in a whiteboard or chalkboard
In family homes, when there are school-runs and packed lunches to keep track of, not to mention all the meals you have to cook and after-school clubs you have to chauffeur for, everything can seem really manic. If you have a decent amount of wall space, somewhere prominent such as the kitchen, you could create yourself a chic chalkboard, set up with a tailored organisation system, which you can design and draw yourself, to suit your busy lifestyle, and keep track of the countless to-do's.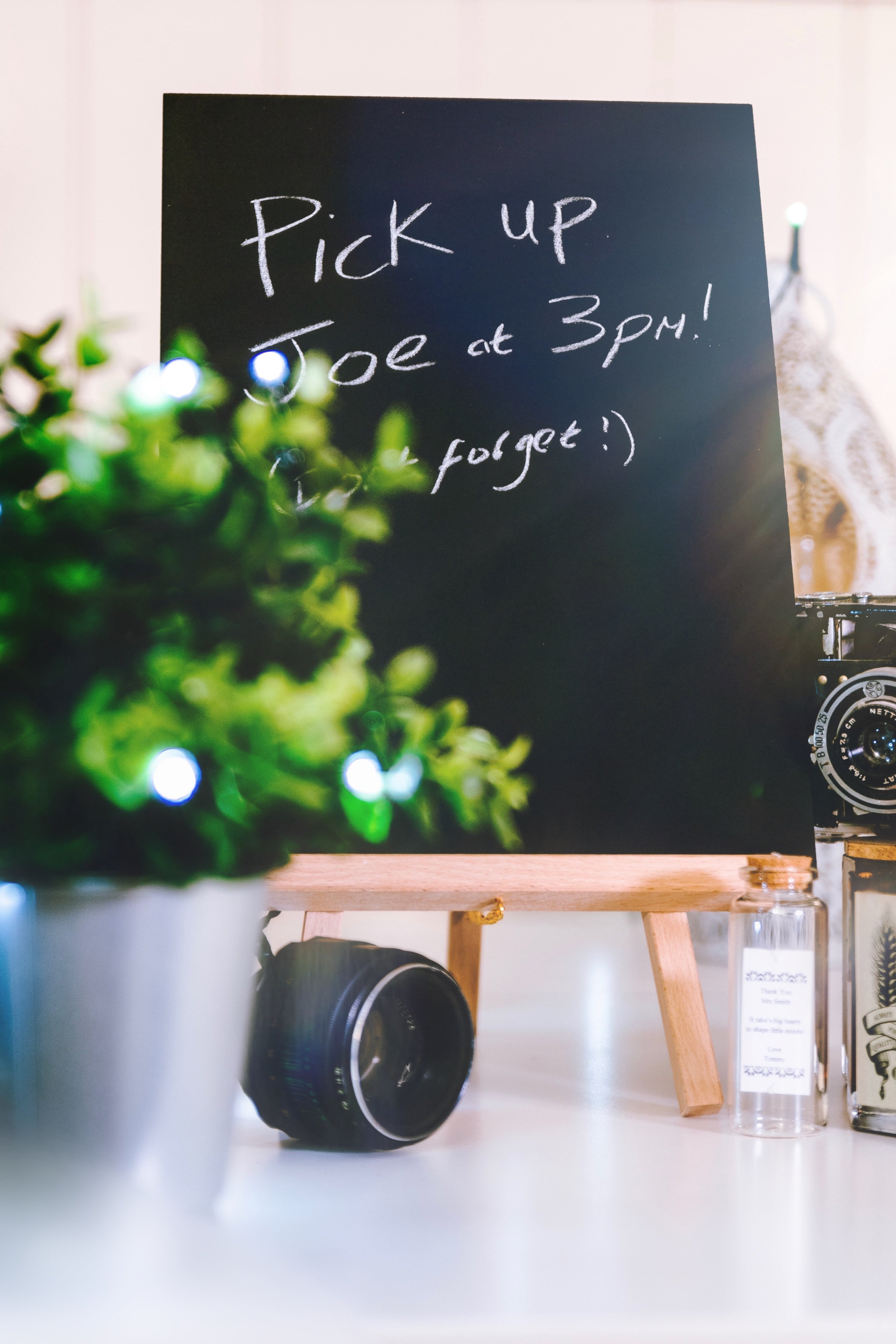 4.Make efficient use of space
This one goes without saying but making the best use of space possible can make such a dramatic difference to the organisation and general sanity of your household, providing extra spaces to keep things, and leaving less things crammed into a box at the bottom of your wardrobe. The more space you make, the better! Using cleverly designed storage boxes and organisers, or even cashing out on some bespoke cupboards or wardrobes for awkward spaces can make the most of what you've got, and really help you to organise your home.
5. Utilise your garage and under-the-stairs cupboards
If you are fortunate enough to have a spacious garage or under-the-stairs cupboard, consider utilising it to make full appropriate use out of it. For some people, this means having a huge clear out and installing some new shelves, units or cupboards, which is great. However, if you're willing to make a big splurge, converting these spaces into something which will benefit your home even more (like turning your garage into a kitchen extension) to create extra, useful space out of something you don't really appreciate as much.
6. Tidy up every evening


A great habit to get into is tidying up your house every evening before you go to bed – make it a part of your evening ritual. All you need to do is collect any rubbish from surfaces, the floor, etc and throw it away, then pick up anything which is in the wrong place and return it to its rightful home. Finish by cleaning surfaces and vacuuming if you'd like. Doing the dishes if they haven't been done already and finishing other tasks like this before going to bed can make it easier for you to have a calmer morning tomorrow and relieve some stress and tension.
7. Consider some changes for your home office


For those of you who have a home office, you may find that it's a bit of a scramble of papers, stationery, and anything else random that you may find. Re-vamping your whole home office space is a brilliant idea, especially if you're currently working from home, and you can even make it a multi-purpose room, adding additional storge if that's something your house probably needs. Setting up your filing system, as mentioned above, in your home office is a great place, and making the space nice and fresh can motivate you when you're working hard!
8. Have a home for everything
Okay, it may be easier said than done, or we may think we have a home for something, when we actually don't, but providing an allocated space for every item you own can seem tedious but honestly, it will make a world of difference when tidying up and keeping things organised in general. By having a home for everything, this also means having a proper place to store things, which has enough room for them to fit, and preferably isn't crumpled up in the corner of a storage unit. When creating 'home' for your belongings, it's also useful to consider which things you use the most, and which things the least, to allow you to make the locations most practical and useful to live with.
9. Sort everything into categories which make sense to you
Of course, it's useful to sort things out into their relevant categories, but one of the biggest mistakes that people make is sorting their items into categories which are difficult to remember, or don't make logical sense to them. The way you categorise things will depend on what they are and what suits you, so use whatever system you feel is most appropriate.
10. Organise your kitchen
In most homes, the kitchen cupboards are those dreaded zones where it's like an agility course to get pots and pans out, and you have to be ready to catch anything which may fall off of the shelves when you open the cupboards and could potentially smash on the floor. Don't worry, this happens to the best of us, but it really is something which is worth sorting out, and it will make things so much easier. For your food cupboards, consider some pantry organisation system, for which you can find lots of inspiration on social media such as Instagram or Pinterest and, for your utensil cupboards and drawers, you can do the same. In kitchens, drawer organisers can be a total godsend, and the answer to all your prayers. Basically, find some ways you can effectively organise your kitchen storage and boom, get to it.