Streetwear for This Winter
When trends are changing all the time, and we have so many other things to keep track of, it can be hard to keep up with which style of jeans is the most popular, or which neckline suits them best. Streetwear is a really great fashion style for casual, everyday wear, suitable for any occasion. Not to mention, these clothes are super comfy, and you won't be feeling like `you've either overdressed or underdressed because of the versatility of streetwear.
1.Marques'Almeida reM'Ade Cropped Flared Jeans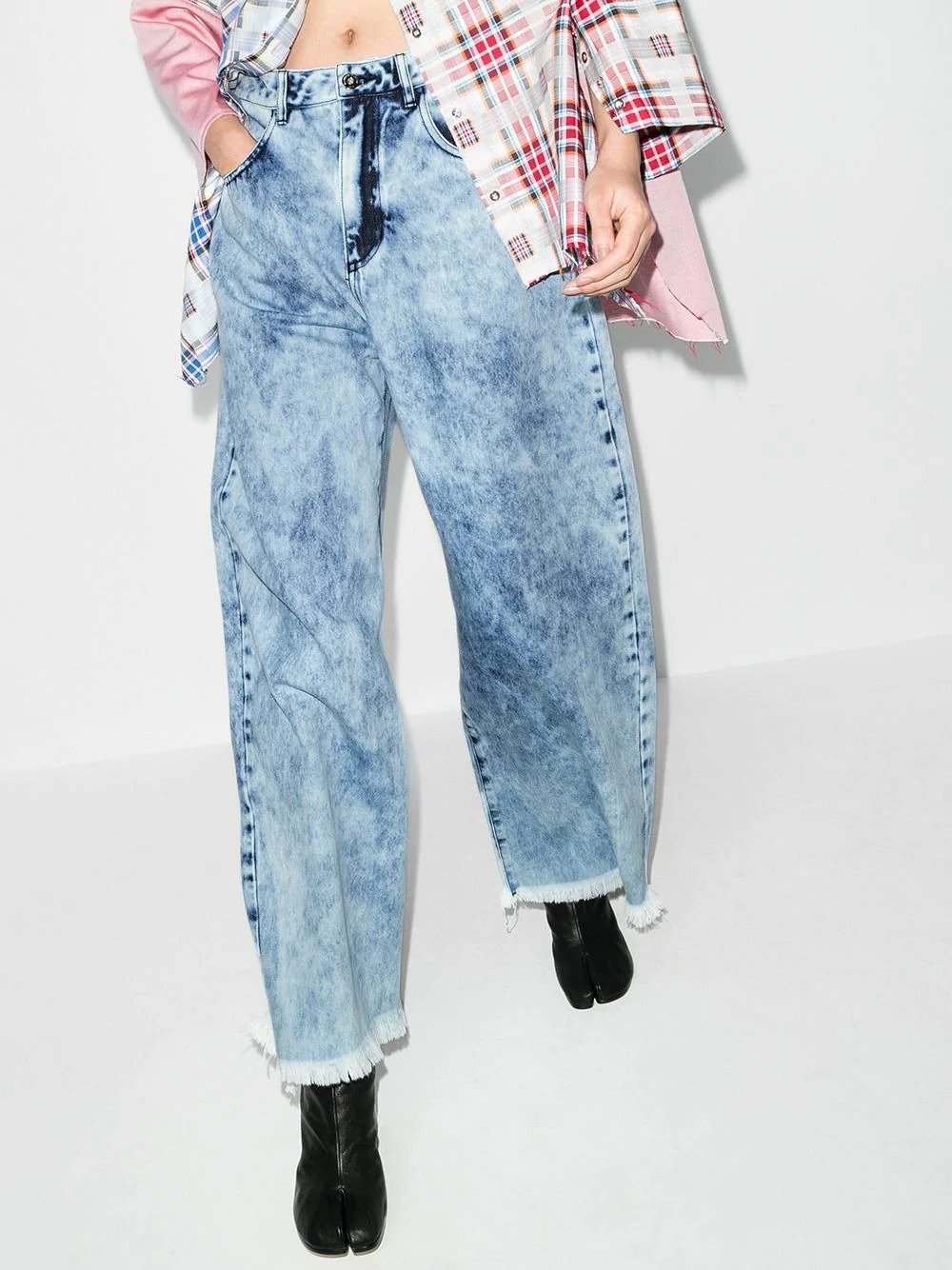 Farfetch - $309
Loose-fitting jeans like these are so trendy and comfy at the same time, flattering everybody types and suiting a tighter crop top or hoodie really well. The light, textured wash goes really nicely with both dark and pastel colours, so you don't need to stress about what to wear with them. 2.Meshki Charlie Unisex Cosy Jogger in Oatmeal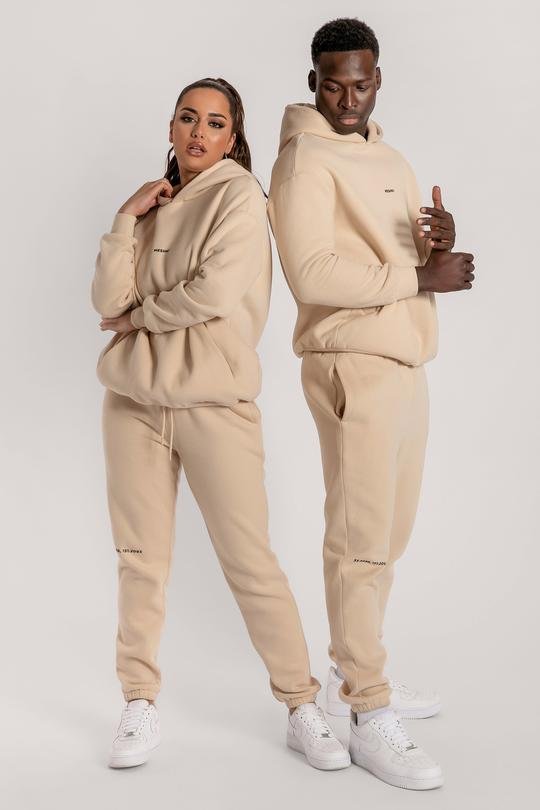 Meshki - $52
Some cosy joggers are essential for any streetwear wardrobe, and the neutral colour in these makes them seem even cosier! Pair them with some white trainers and a hoodie or jacket and you've achieved the comfiest outfit of the week.
3.Meshki Bay Unisex Oversized Cosy Hoodie in Oatmeal
Meshki - $64
To match the previous pair of joggers, this hoodie is the perfect way to finish off your outfit by adding an additional element of warmth. Anything oversized is sure to earn you some extra points for trendiness, and who doesn't like a matching set?
4.
Superga 2843 Leopard
Princess Polly - $90
Superga trainers are great because of how understated yet classy they are, not making themselves appear too obvious, like chunky trainers do, but still having their own sense of authority. The small leopard print detail on the back of these is really cool and adds a chic touch.
5.
Shop Akira Warmer Days High Rise Sweatpant in Blue
Shop Akira - $34.90
High rise and sweatpants? Yes please! These gorgeous, sky blue sweatpants are made of a dreamily soft material and the high-rise fit makes them even more comfortable than they already were.
6.
Urban Outfitters Tati Mini Shoulder Bag in Black
Urban Outfitters - $39
Small shoulder bags, also known as baguettes, are really popular at the moment, as people are beginning to realise that there isn't always a need for a huge tote bag or backpack. Because this one is black, it will go with absolutely anything, and you could even use it for more formal events, too.
7.
Out From Under Markie Seamless Bra Top
Urban Outfitters - $18
Small bra tops like this one are really comfy to put underneath hoodie or jacket when it's cold, or on their own when it's warmer. The design of this one is quite original, and it's a little upgrade from your basic crop top, but still boasts the same seamless comfort
8.Year Of Ours Corset Cropped Tank Top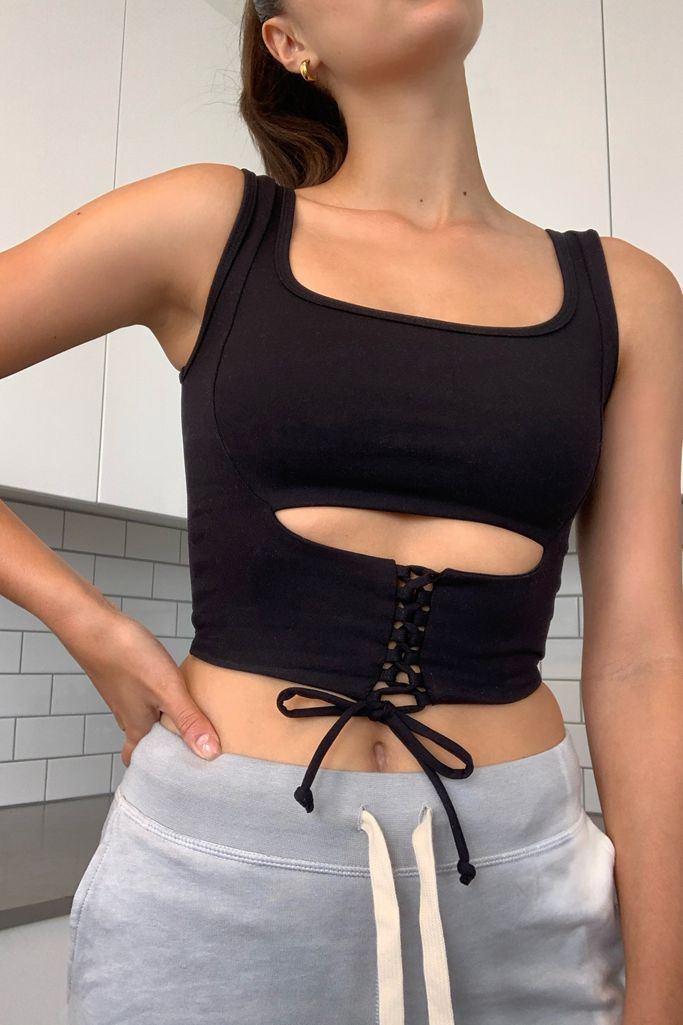 Urban Outfitters - $84
How adorable is the little corset detailing on the front of this crop top? Just like any other black tank top, it has a nice, flattering fit, and the corset detailing just adds a little something extra. Don't worry – it's not too tight or uncomfortable, just there for detail!
9.
Boohoo Ma1 Zip Detail Scuba Bomber Jacket in Khaki
Boohoo - $18
For such an affordable price, you can get a really relaxed, trendy bomber jacket to match pretty much any outfit and make you look very cool. There's something about bomber jackets which makes them look casual, but still put together at the same time, which is perfect.
10.
Meshki Xena Zip-Up Hoodie in Black
Meshki - $45
Time for another hoodie. This one is really original, especially with the unique zip-up front details and the slightly cropped fit. If you want to, you can also find a matching pair of cargo pants, but it also looks nice as a part of a mismatched outfit.
11.Balenciaga Speed Sock Trainers in Black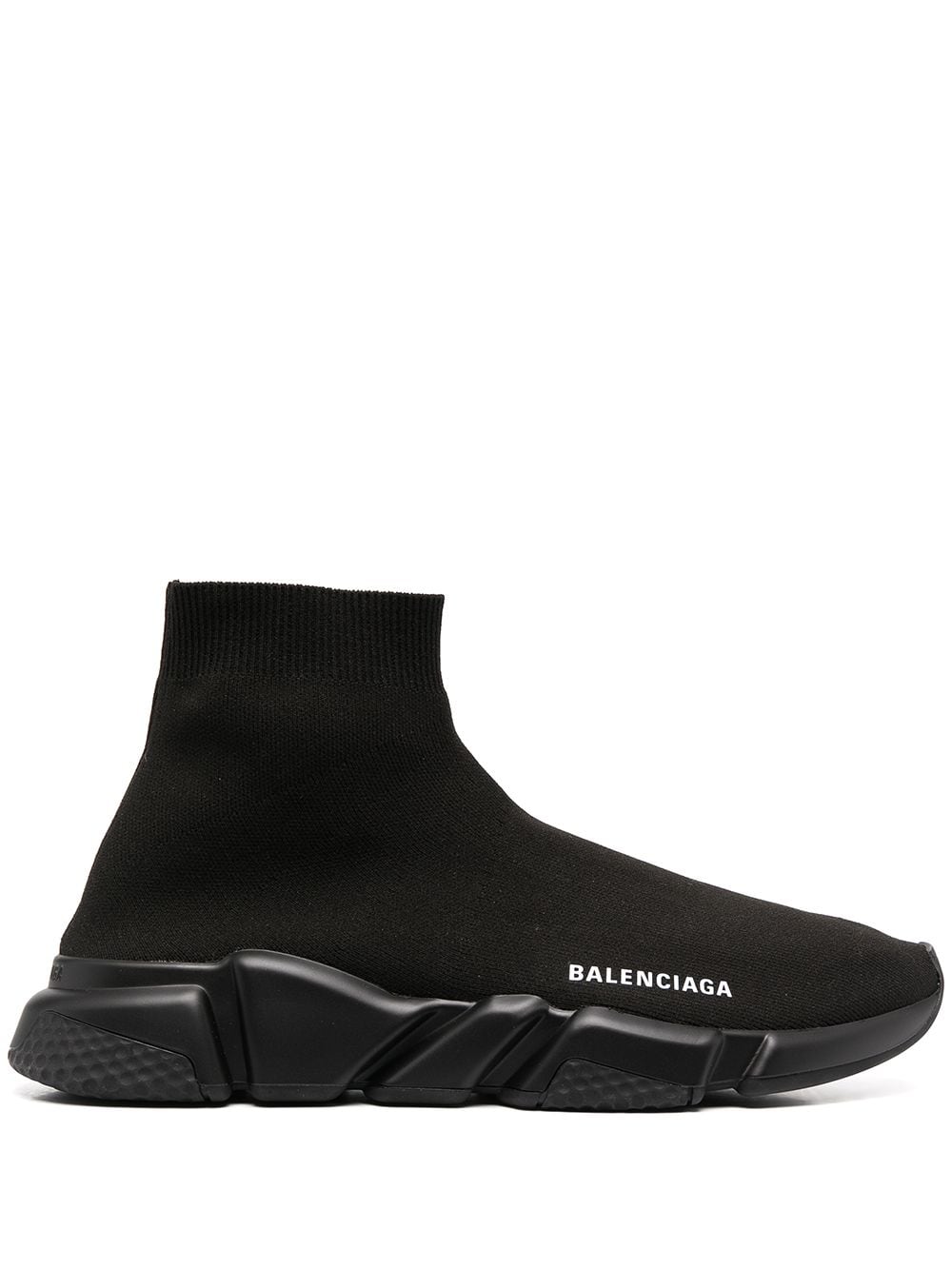 Farfetch - $795
Even though just about everyone knows about the Balenciaga trainer trend, it is still worth mentioning these as they're so comfortable on your feet when walking around all day and they look super modern too.
12.Princess Polly Downtown Top in White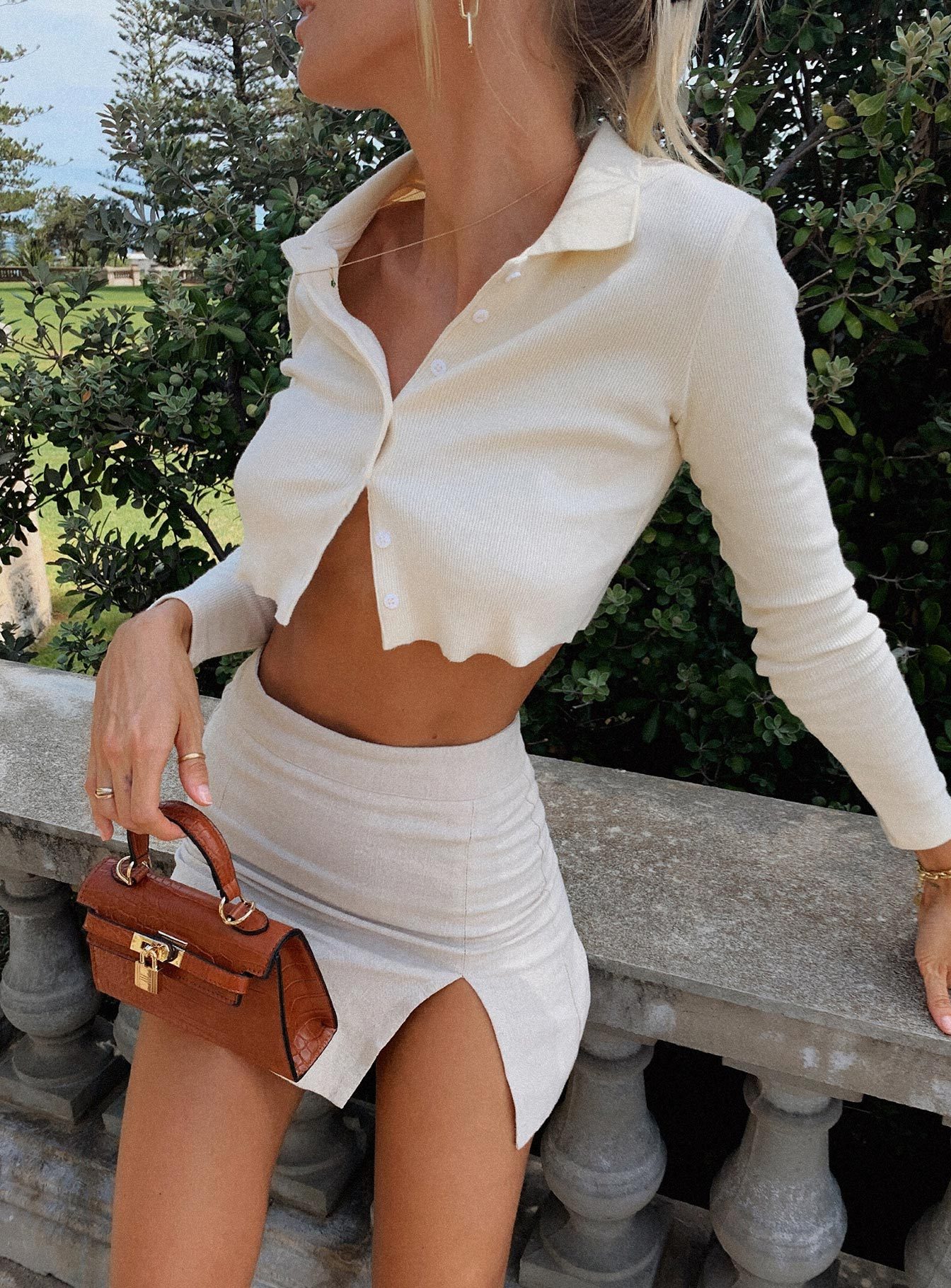 Princess Polly - $41
Small cardigan-like tops have really had their time this year, and it's not over yet. This white one can either be worn on its own, like it is on the model, or worn open with a small crop top or bralette underneath it for a casual, cute look.
13.
Shop Akira Have Some Fun High-Rise Skinny Jeans
Shop Akira - $54.90
This next pair of jeans is, no doubt, very different from the first, but equally as stylish. If you prefer to go with a skinny jean rather than wide leg, these ones have a really nice fit and the price is very reasonable for such high quality.
14.
Native Youth Avery Puffer Jacket in White
Urban Outfitters - $119
What would a streetwear clothing article be without the famous puffer jacket? This white one takes a more classic twist on the iconic puffer jacket but still maintains its bold personality. Because it's white, you can also throw this on over pretty much any outfit and you're good to go.
15.
Saint Laurent Cassandra Leather Top Handle Bag
Farfetch - $2350
Upon seeing the price tag of this bag, you may be shocked - $2350 for a handbag! And, it's no secret that this is a hefty purchase. However, if you've ever bought a handbag from Saint Laurent, you'll know that it's the top quality available, and this handbag would last you for decades with proper care.
16.Heron Preston X Levi's Cropped Denim Jacket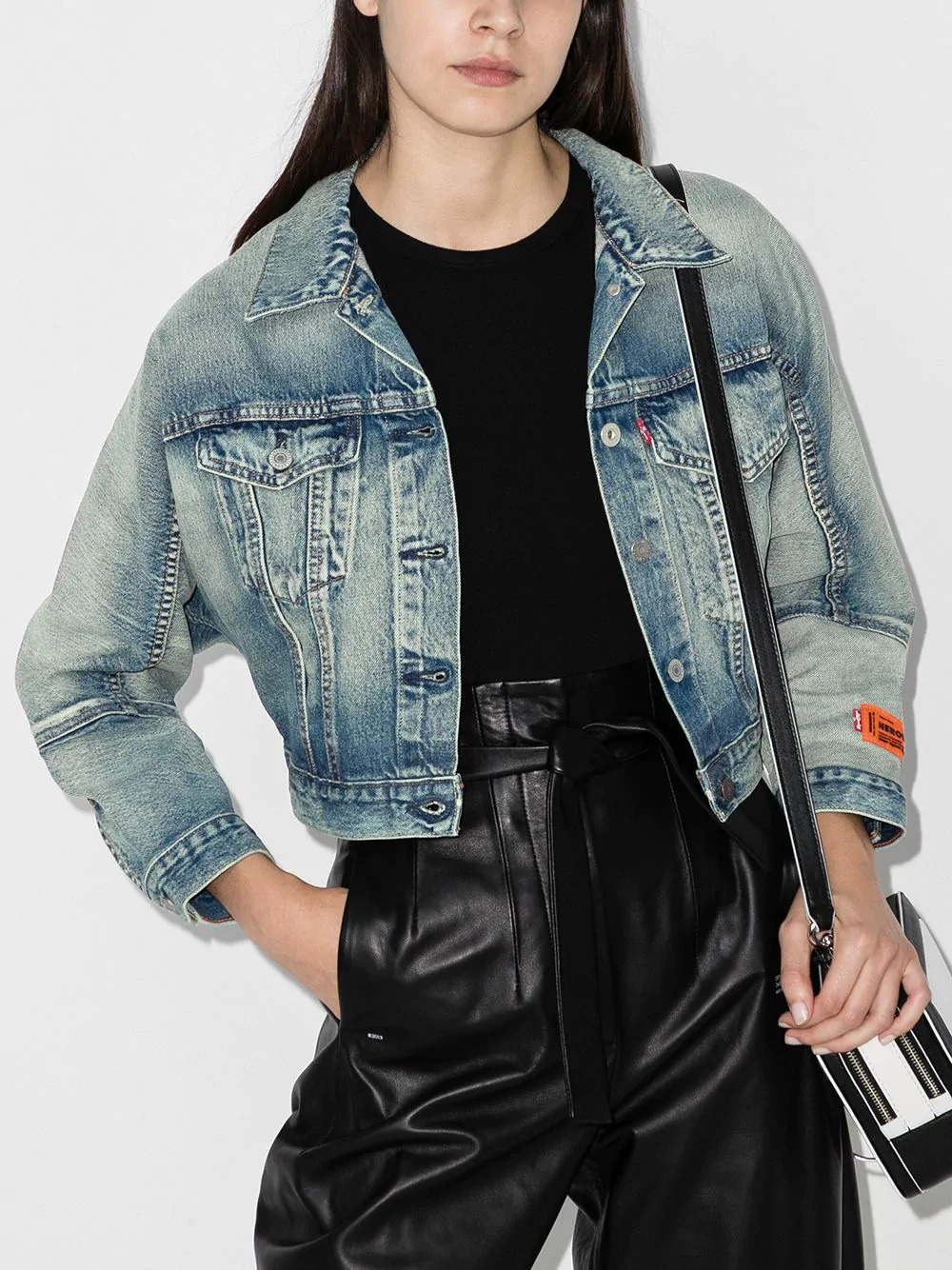 Farfetch - $465
Levi's, one of the best-known brands for denim, have collaborated with designer brand Heron Preston to create this denim jacket and it's incredible. Something about it makes it seem so different to any other denim jacket, and it's got such a good shape to it.
17.
Boohoo Coca-Cola Advert License Print T-Shirt
Boohoo - $25
Everyone loves a classic graphic t-shirt and, if music and bands aren't your thing, this one from Coca-Cola should be. Even if you're not a fan of drinking Coca-Cola itself, you'd probably still get this t-shirt just for its perfect aesthetic.
18.
Shop Akira Paxton Cherry Jogger
Shop Akira - $34.90
Have you ever seen joggers as bold as these before? Cherry red joggers are something that would really dominate your outfit that day, so pairing these with some black, white or muted tones would works best and no-one will be able to keep their eyes off you.
19.Boohoo Teddy Faux Fur Oversized Bomber Jacket in Cream
Boohoo - $70
Teddy bear jackets might just be one of the best inventions ever. As if a big, padded jacket wasn't warm or snug enough, teddy bear fur comes along and instantly makes it better, even on a chilly morning. The bomber jacket style that still runs through this design is very chilled out.
20.
Princess Polly Holly Asymmetric Straight Leg Jean in Light Wash Denim
Princess Polly - $74
It's time for another pair of wide-fit jeans. These ones come at a much lower price point than the very first pair, and they do fit slightly narrower, so they're good if you aren't willing to make the leap all the ways to huge balloon trousers yet, or if you're looking for something a bit more understated.
21.Dr. Martens 1460 Smooth Black Ankle Boots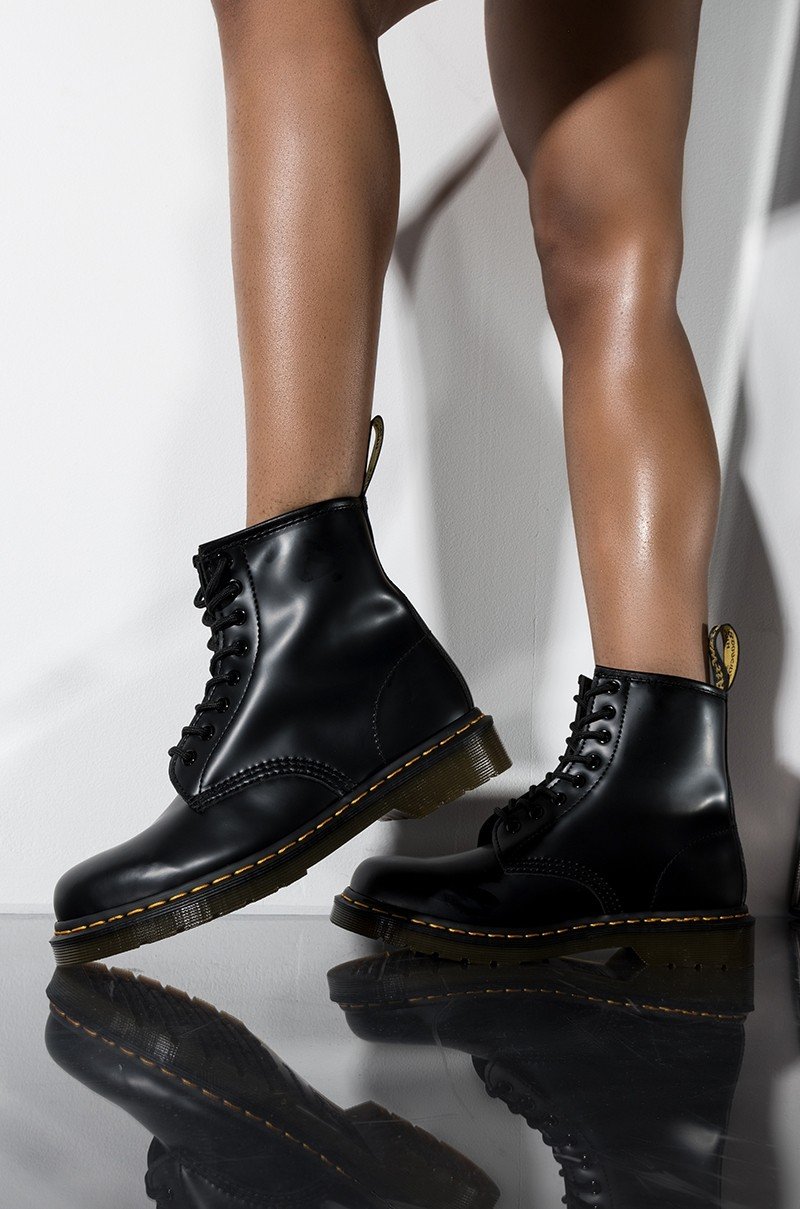 Shop Akira - $150
If you've never seen Dr. Martens before, have you been living under a rock? Although these have a slightly different shape to the original style of Dr. Martens boots, with a lower cut, the same boldness runs clear and they're still just as much of a statement with their yellow threads.
22.
Meshki Zippora Cargo Pants in Black
Meshki - $51
Did you think we'd forgotten about cargo pants? Of course not! These black ones aren't too bold, so you could always add a chain belt or clips to them if you're looking to up your streetwear game, but you could also wear them plain with a puffer jacket or hoodie and you'll be set.
23.
Urban Outfitters Yogi Fleece Cropped Hoodie Sweatshirt in Grey
Urban Outfitters - $69
Everyone loves a fleece sweatshirt, and this cropped one had just earnt you some extra style points. Grey is a really nice colour for autumn and winter, spreading a sense of calmness with its muted tone.
24.
Urban Outfitters Croc Baguette Bag in Sky
Urban Outfitters - $39
The final item to finish off this streetwear 'collection' is another baguette but, this time, in sky blue. If you shops this style often, you'll know this is the iconic one from Urban Outfitters which has been really popular and sold out so many times, but it's back in stock!