4 Currently Trending Designer Bags
The change in every fashion season brings a change in the accessories department too. This especially refers to the bags. The designer bags, as one of the most desired, luxurious, and wanted pieces, are regularly experiencing a change due to the current fashion trends. These trends can include a new entry of something fresh and unseen or a comeback of some very well-known pieces.
Whether you were looking to stock up on some current trends or just need a bag to add to your collection, here are the top 4 designer bags that are currently trending in the fashion scene. Take a look and treat yourself to a designer bag.
The Alexander McQueen Story tote was released back at the beginning of December 2019. It was presented as a crossbody bag, but with some upgraded and fresh look. What made this bag instantly special and popular was its unique shape and design, closure, and handles. There is one shorter handle on top of the bag that makes it suitable for carrying it as a handbag and one long handle suitable for wearing it as a crossbody bag.
This is one of the bags that hold that extraordinary and timeless classic. Many celebrities and fashion influencers are simply adoring this bag because of the perfect blend of vintage feel or the golden clasp and modern look of the classic silhouette. It can be worn both as a shoulder or crossbody bag.
From the moment it appeared, Givenchy Antigona became the favorite celebrity bag. The pumped-up look of the handbag that was spacious and easy to carry around grew to be the most desired bag. Now, almost 10 years later, the same bag is coming in a revamped look in the form of Soft Antigona.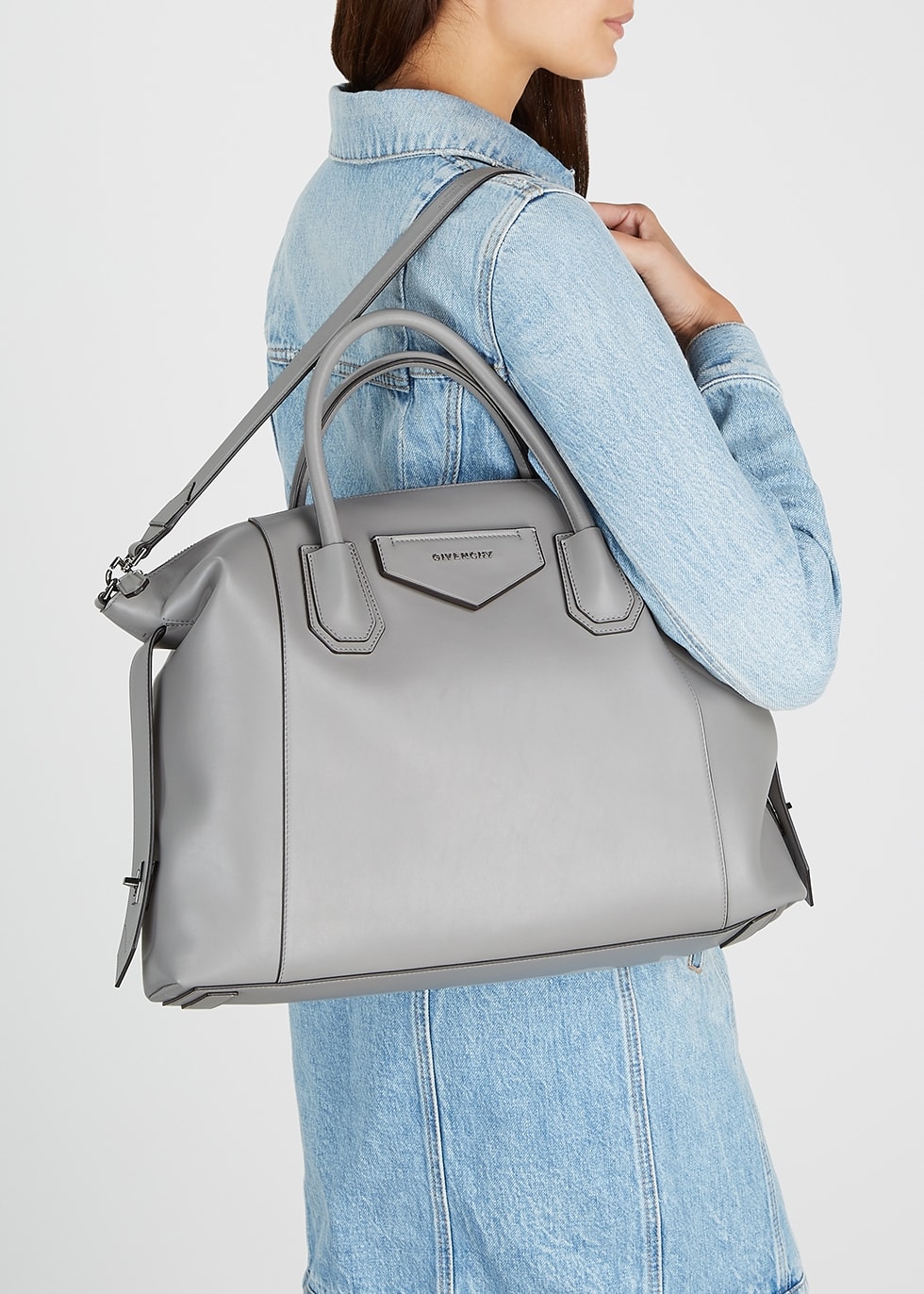 The Hermes Birkin black tote is a true icon in the luxurious designer bags department. It is a bag that some people spend their whole life looking for. The sleek and well-known design delivers an investment that lasts a lifetime and for generations to come. The black color, with the cutting-edge design and the golden signature locks on the front, create a bag that will remain forever stylish, fashionable, and trendy.
Whether you are looking for a smaller or bigger size of the bag, these top 4 bags are currently trending on the fashion scene.